Contact Me
Prices may vary based on time of year, length of trip, the number of people and what you would like to fish for.
Gift certificates are also available upon request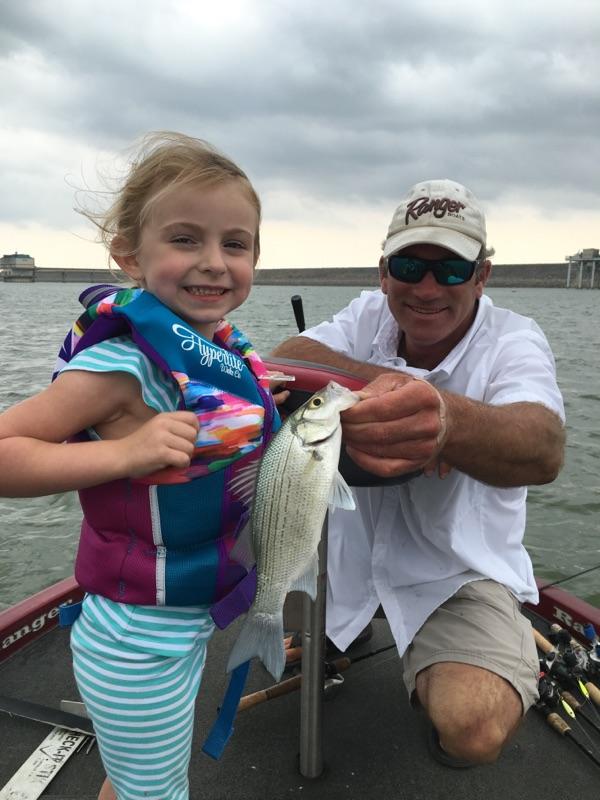 Guided Fishing Instruction
I am a full-time Lake Lewisville Fishing Guide Service, fishing 365 days a year. I fish for it all, no matter the species of fish. If it swims I can catch it. From lake record Hybrid Bass to trophy Blue Catfish. If you're looking for numbers on Crappie or Sand Bass, I can put you on them. I also offer Black Bass tournament coaching and instruction. I provide year around Lake Lewisville Fishing Trips.
Full Day or Half Day Trips
You can choose to fish either a half day or a full day.
What's Provided?
All fishing Tackle, Bait, Poles, Lures are provided on loan for your fishing trip. Bring your fishing license if you are over 17 years old. Kids under 17 don't need a Texas fishing license. Children are required to wear life jackets on my boat. I have many loaner life jackets and provide them free of cost. If you would like to bring your own fishing equipment to feel free, just remember there is limited space on the boat. For more information, visit our Frequently asked Questions Page
Fishing Cleaning Service
Your keeper fish are stowed in a live well guaranteeing maximum freshness. At the end of your trip, fish are filleted and bagged. You go home with fish ready to eat. Don't forget to tip the guide for fish cleaning service. After a productive day you will enjoy not needing to clean fish. Trust me, fish cleaning service is worth every penny.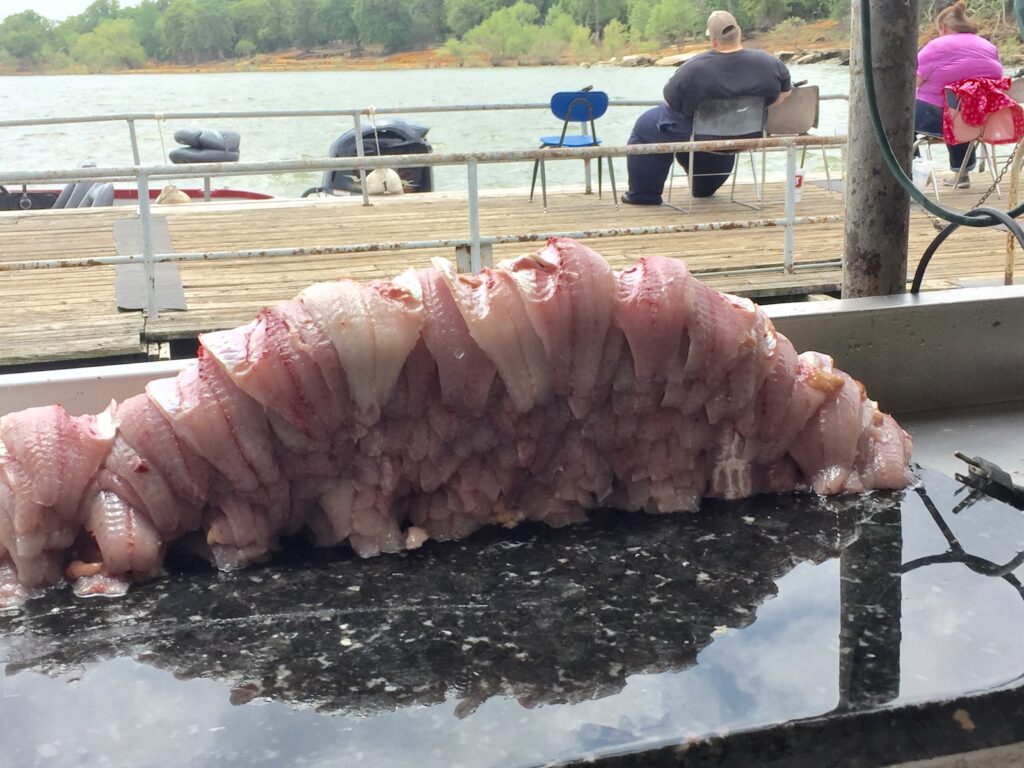 Customer Reviews
If you have fished with me before please leave a positive Google review. Just click the button below, login into your Google account and let me know how much fun you had.