For the most up to date information on what we are catching, check out my Social Medias
Trophy Fish
Some Lake Lewisville fishing guides charge extra for trophy tours, I only run one type of tour, and it's always for trophy fish. . I don't charge extra for trophy tours like some guides. No matter what type of fish we are targeting we are always fishing for the largest trophy fish possible. I offer one of the best opportunities for Trophy sized fish in the DFW and North Texas area.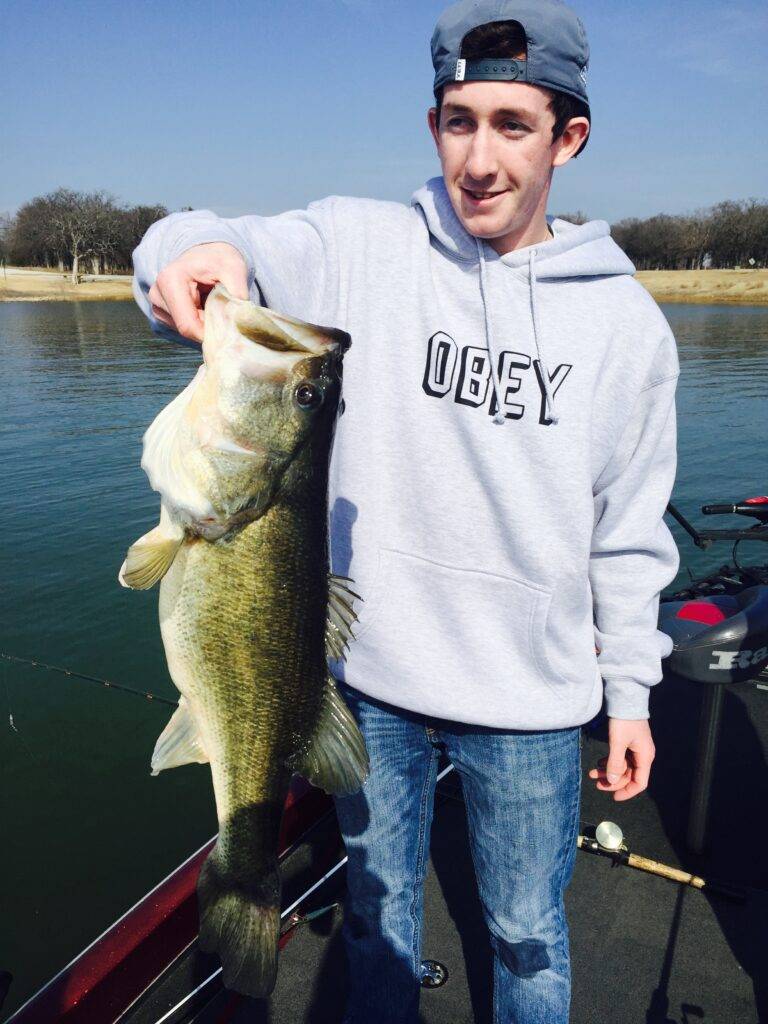 Multiple Fish Species
Most Lake Lewisville fishing guides can't guide for multiple fish species. I can guide for Crappie, Hybrid Bass, Sand Bass, Blue Catfish, Channel Catfish, Flathead Catfish, and Black Bass. If you are interested in fishing multiple fish species choose Steve's Professional Guide Service for your next guided fishing trip. I use my fishing knowledge and experience to build a guided trip around your needs. Let me know if you want to include multiple species in your fish trip.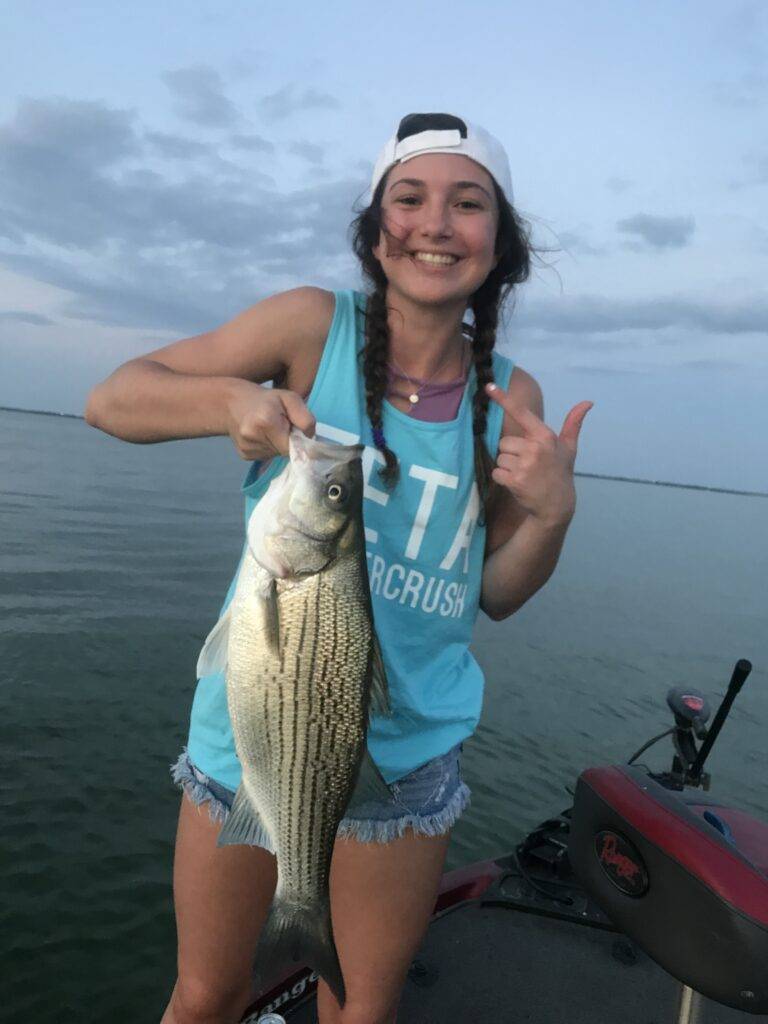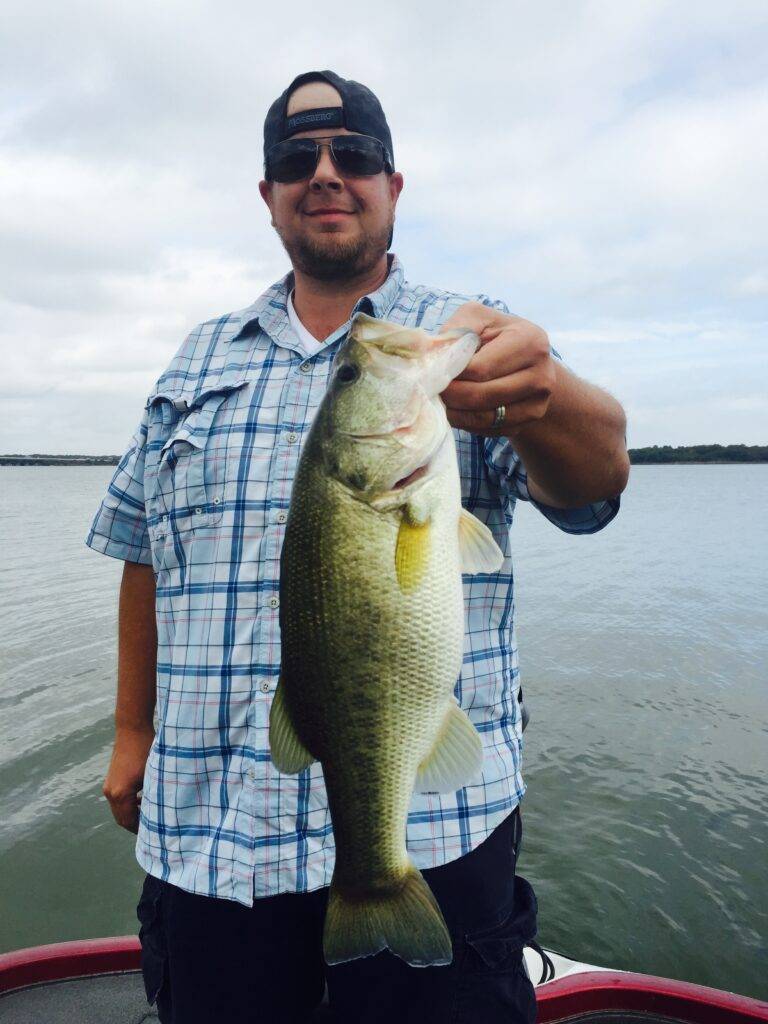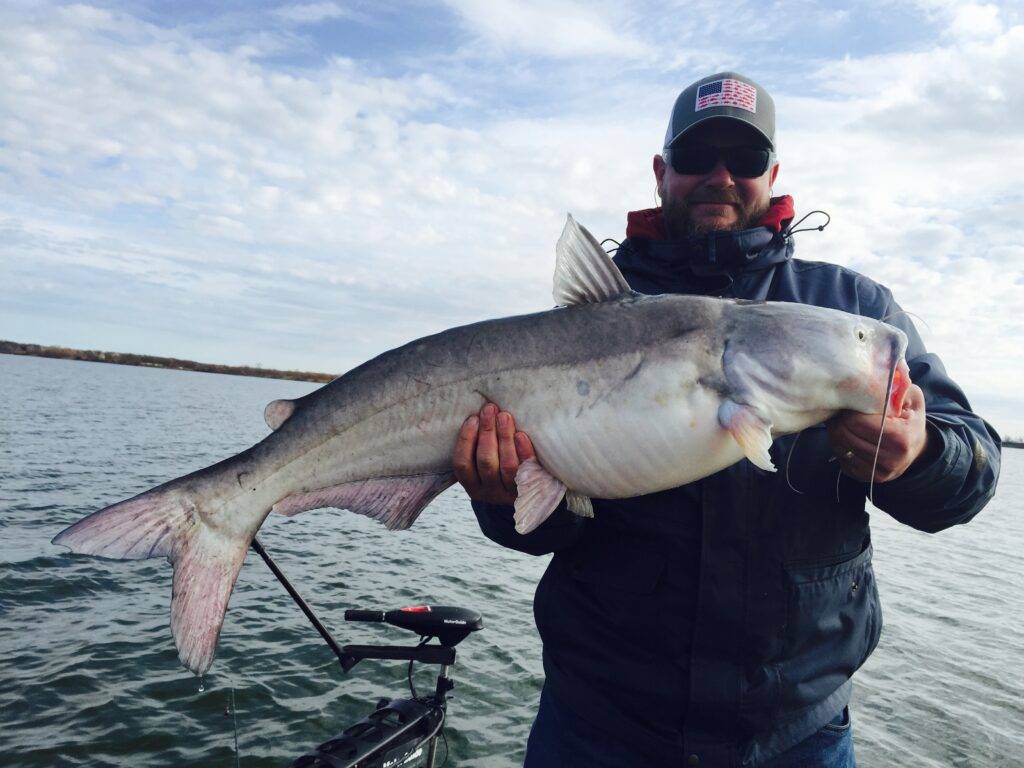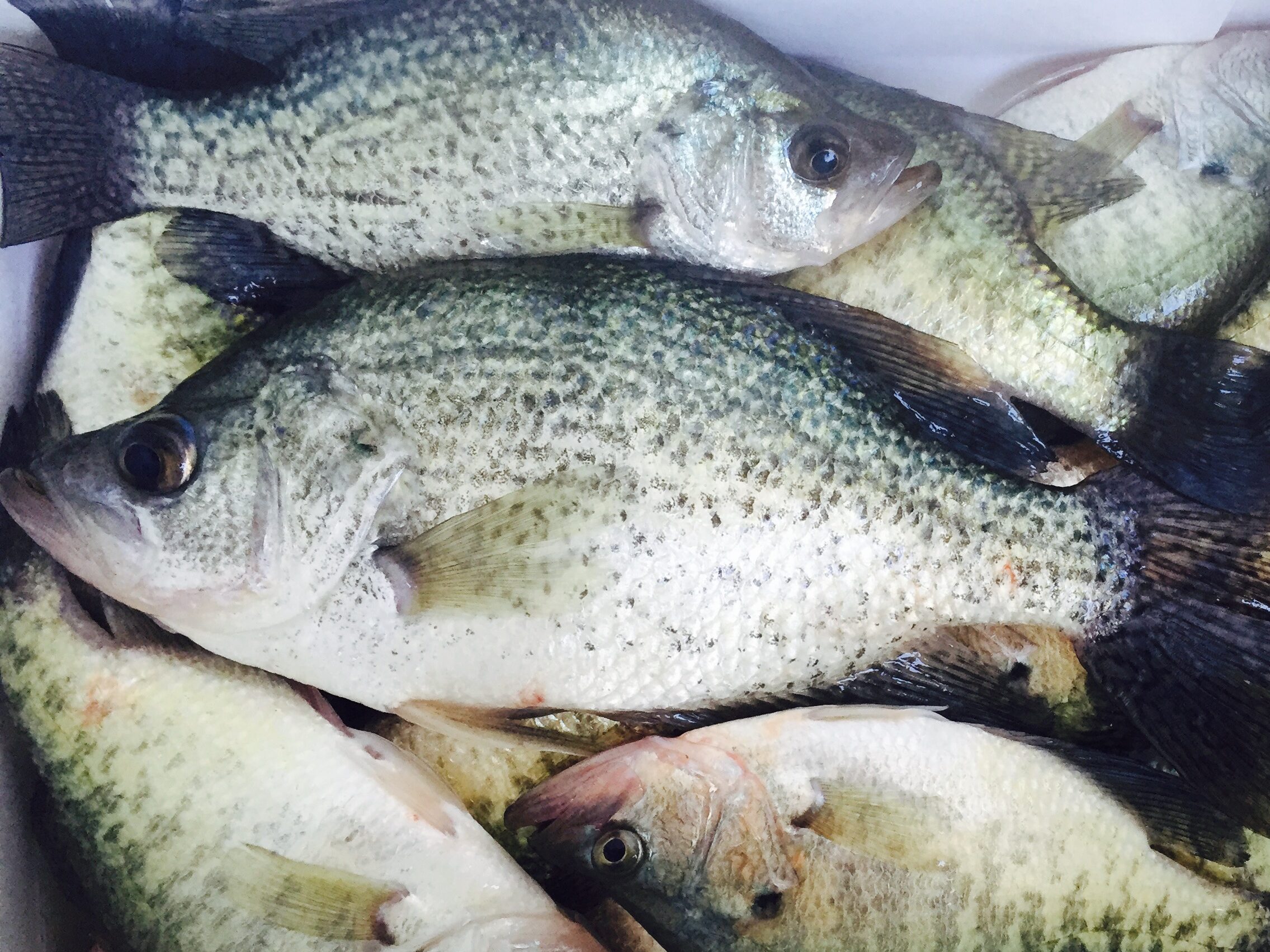 What's biting right now?
Most fish will bite year round in Lake Lewisville. It helps to choose a Lake Lewisville fishing guide that is experienced with fishing the lake in all weather conditions. Spawning and weather patterns can cause certain fish species to feed aggressively, suspend feeding, or make runs to spawning grounds. I offer year round Lake Lewisville fishing guide services, although some fishing is seasonal, there is always something biting year round.
Winter Fishing- December, January, February
Blue Catfish, Sand Bass, Hybrid Striped Bass, and Crappie are all feeding aggressively. Late Winter and early spring are great for trophy Blue Catfish. Calm Winter days are also a great time to fish for Crappie. I am an excellent winter Lake Lewisville fishing guide. I can put you on lots of fish during the winter months. Depending on the temperature fish can be found deep and sometimes on submerged structure and pilings.
Spring Fishing- March, April, May
Sand Bass, Crappie, and Hybrids make runs to the spawning grounds and can be caught easily before the spawn and post spawn. Spring fishing can be some of the best fishing on the lake. Crappie can be found on the submerged brush and underwater structure, sometimes just feet from the bank.
Summer Fishing- June, July, August
Sand Bass and Hybrid Striped Bass school up. They feed aggressively on Minnows, Shad, and Flies on the surface. During the warmer months, Sand Bass and Hybrids will attack their prey on the surface. Large Mouths are excellent on warm mornings and evenings and can be caught throughout the day.
Fall Fishing- September, October, November
Summer fishing patterns continue until cold weather sets in. When the temperature starts to drop large Blue Catfish start to feed aggressively. Chasing Trophy Blue Catfish is one of my favorite sports, so don't miss out on this.